"Noah itched to be held. Gripped. Forced. He wanted someone to pin him down and make him take it."


You can't hear my purring but I am.

This is fluff?
Fluff me anytime, M. Caspian.

The prompt was exquisite. It's a fave guilty pleasure that barely crosses the line of inappropriate(depending on who you ask): dad fucking his son's best friend.

I can hear that heated sigh through the screen. No one has to know. You wanna go look at the prompt? Trust me, you do. I'll wait. IKR? That GIF is EVERYTHING!!

And this short story is just about everything. Because instead of dumping us like lechers directly in a forbidden tryst without the buildup (like so many PWP tend to do), M. Caspian brings us on journey of young Noah's budding sexuality and the object of his affection, his best friend Jesse's father, Mr. Logan Kavanaugh.

"When something is mine, Noah McCormack, I keep it. Forever. If you choose me, there's no going back. Are you sure you're ready for that?"

Noah is a latchkey kid - brilliant and lonely. Jesse is a few years older befriends him as does his father. Mr. Kavanaugh nurtures the little foundling, becomes the shoulder to cry on when life gets too hard, a cheerleader when life rewards Noah's hard work and friend when he's starved for company since Jesse does have that pesky little age gap. (Brilliant BTW) We meet Noah when he is eleven, watch as his innocent infatuation develops into something more as he ages. (Nothing tawdry happens while he's underage. Though Noah (and I) might've wanted it once or twice)

When the magical age of eighteen looms, Noah starts to notice the things that stick out about some of Mr. Kavanaugh's behavior is pretty fucking hot. And he wants him.

Badly.

And his 18th birthday comes and passes. Still nothing.

And reading Noah drive Logan out of his mind was hot as hell.

But when Logan finally breaks?

"Just look at you, sweetheart. You're so fucking gorgeous. I can't wait to feed my cock into you."

Let me break out a fave gif of mine: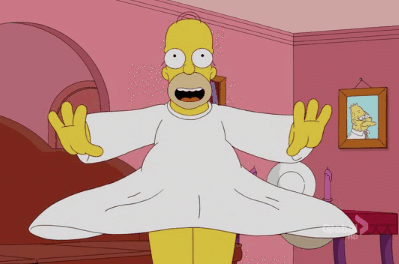 (It sums up my feels of the erotic portion of "Mine" succinctly)

The dirty talk. *quelts*

"No one else gets to do this to you. Ever. They touch you and I'll find them and kill them, and then I'll find you and fuck you until you cry."

Noah's arms wobbled and then gave way, dropping him face first onto the mattress. "Fuck. Yes. Please. Only you. No one else."
"You moan just like a little bitch, don't you? Let's see what noises I can pull out of you when I pound your ass."

The thickness of Logan pushed against his hole, and Noah gasped as Logan pressed inside, his thrust rough, forcing Noah against the cabinetry with a cry.

"Yeah. You're Daddy's perfect little whore, aren't you?"

Hint of Daddy kink...and hello!!! Jackpot!! I am at the pearly, semen coated gates of Smut Nirvana. I see the lights and they are shaded red.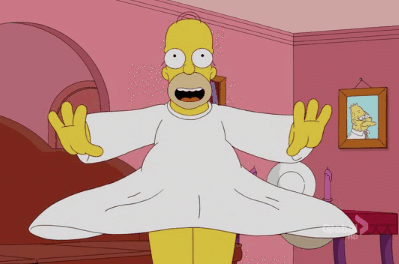 Okay, okay, alright, alright, okay. Bear with me. The last bit. I'm already a quelted mess of goo on the floor from the mine-ing and the smut and the everything, right?

And then enter Jesse, stage right.


(show spoiler)

Logan and Jesse...it was like I bypassed touching Smut Nirvana and got shown the shortcut.

And here's the thing where all the Nifty porn usually fails for me, when Daddy and his boy get together, they bring in a third. So, so, so happy Logan stresses that Noah's hole is his alone.

And that's why this is a five. (The dirty talk and (unintentional) grooming didn't hurt either)

Smut on M. Caspian. As a long time reader of this smutty trope...you've done it justice, oh yes. My thanks to all involved behind this story and the event.