I saw stripper and I got excited. Anytime I see stripper tag attached to a romance I think: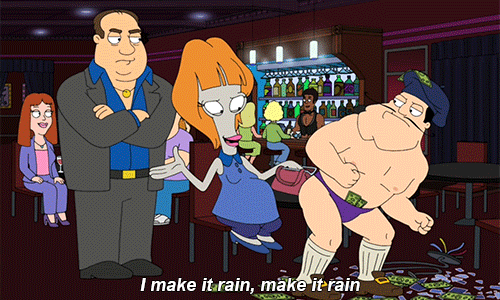 I get my singles ready and everything.

But this isn't that kinda romance.

This is Fluffy McSugarson with a bowl full of Aw!

No sex (not necessary), full of college geek awkwardness and a stripper who likes to memorize poetry to help with his anxiety.

I'm glad both main characters has similar anxieties and their conversations tapped into my barrel of aw! Because they were awkward kinda cute. I'm not really amazed by poetry memorization but I picture Danny (the stripper) and his Scottish accent reciting Shakespeare and I smile.

Maybe do some of this too:




Danny, you could have had a thong full of singles if you turned it into that kinda romance.

His loss. ;P

Sweet and funny at times. Not extremely memorable but there's something about this that made me root for the nerdy bookstore worker protagonist (Kyle) finally coming out of his shell and possibly meeting the other half to his nerd soul.

I'll round up

So I'm going to take my singles and hit the road. The search for that kinda romance with the essence of ratchetness continues.




My thanks to the author and the team behind the event.