4.5 stars
--Zithembe Kekana, also known as Zee, is an African prince and black lion shifter. He's the future ruler of his pride. He's protected by his best friend and second in command, Ben, and has a lot of his shoulders trying to play the future leader role. He puts the pride first above all things, runs a wildlife park with little complaint. But there's just one thing. Zee is gay. He know his lion shifter pride would never accept a gay king. So other than his best friend knowing, he hides who he is.
The new groundskeeper, Luka Petrov, is 6'5", blonde and super hot. And a shifter in his own right (it's kinda of a mystery that gets solved within the story- his animal is pretty hot). Luka is taller than Zee, different than Zee...and Zee's mate.
The story delves into a tried and true plot theme - you're my mate, I need to deny it, but damn do I need to jump your bones, no matter our differences or that I'm in the closet. This story delivered enough of the main characters feelings that I could ignore the short time frame that passed. I usually do when mates/bonded pairs are involved.
This prompt was excellent. And it was given to the right author to breathe life into it. I am so excited from the moment I read the legend/fairy tale prologue.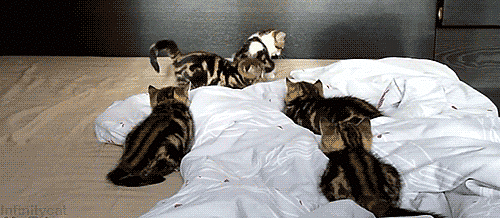 It was a joy reading this story. What I also found refreshing was that this was not cliche IR that played into stereotypes. And the hot alpha sex?
*nods head slowly and licks lips*
Smutty goodness...biting, mating, hot smexing...oh yes.
Hint: Someone's a butt virgin!
There's some minor angst that was expected. Does love prevail or that yucky closet and its unfair strictures? Guess you'll just have to read to find out.
I hope the author does consider carrying on with sequel with Ben as the lead, the other gay lion deserves to have a HEA just as happy as Zee and Luka. That little teaser at the end has got me anxious. ;)
Major thanks to the author (I'll be checking out other works from her), the prompter and the team behind this story! This is definitely one of my favorites from this event.